Inland Seas
EDUCATION ASSOCIATION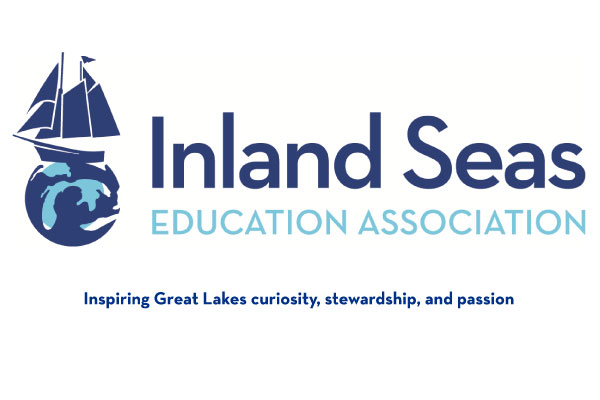 Sail Into Some Great Threads!
---
Welcome to the Inland Seas Education Association Store!
All you need to do now is click on a product below and select the size you want. Once you've finished selecting a size, simply click "add to cart" and you'll be ready to purchase
Orders will take approx. 7-10 business days to process–starting from the end of week; all orders placed during a given week will be collectively processed together at the end of that week (SAT. to following FRI.)
You will receive an email notification once your order has been completed.
When & Where Do I Get My Stuff?
---
There is no deadline date by which to order by.
Orders shall be processed the at the END OF EACH WEEK.
Processing time will follow a 7-10 business day period.

You will receive an email notification when your order is complete.
Feel free to contact us on the status of your order 9am-5pm, Mon-Fri. 
---
PLEASE FILL ALL REQUIRED FIELDS AT CHECKOUT TO SELECT SHIPPING OPTION:


– Available local for pick-up at Threads in Traverse City, MI (No extra cost).
– Shipping to your home through the USPS.
---
LOCAL PICK-UP OPTION INFORMATION

THREADS
2488 Cass Rd.
Traverse City, MI 49684

OUR HOURS
MON- FRI
9am – 5pm
Go South from South Airport Road.
We are a grey building marked as "THREADS" on a large sign
(East side of road).
Follow driveway and signs past our front offices to our
LOCAL PICK-UP area.
Where someone will be happy to help locate your order!
[Please provide the last name the order was placed under, and the web-store you ordered from (i.e. school, sport, fundraiser, employer, sport team, etc.).]
It's possible that somewhere along the way we made a mistake with your order, but don't fret! If it's our responsibility, we'll take care of things lickity-split!  On occasion though, the responsibility of a mistake falls upon a customer. Please see the return policy below:
| Our Responsibility | Your Responsibility |
| --- | --- |
| Faulty Product: If the product has a hole, stains, or manufacturing defect. | Ordered Wrong Size You ordered wrong size or it did not fit to your satisfaction. |
| Placement Issue If a print is clearly crooked or off-center (>1″). | Artwork Issue Low quality print as a result of not following image requirements. (i.e. incorrect print size, resolution (DPI), color profile, or invisible pixels. |
| Incorrect Image We printed the wrong image. | Incorrect Address Provided You or your customer made an error in the address. Packages returned to us can be shipped again at the cost of the re-shipment. |
| Wrong Item Sent We sent you the wrong garment, color, or size. | Incorrect Image You selected the wrong image to be printed. |