Work Hard. Play Hard. Look Good Doing It.
Tentcraft Employee Gear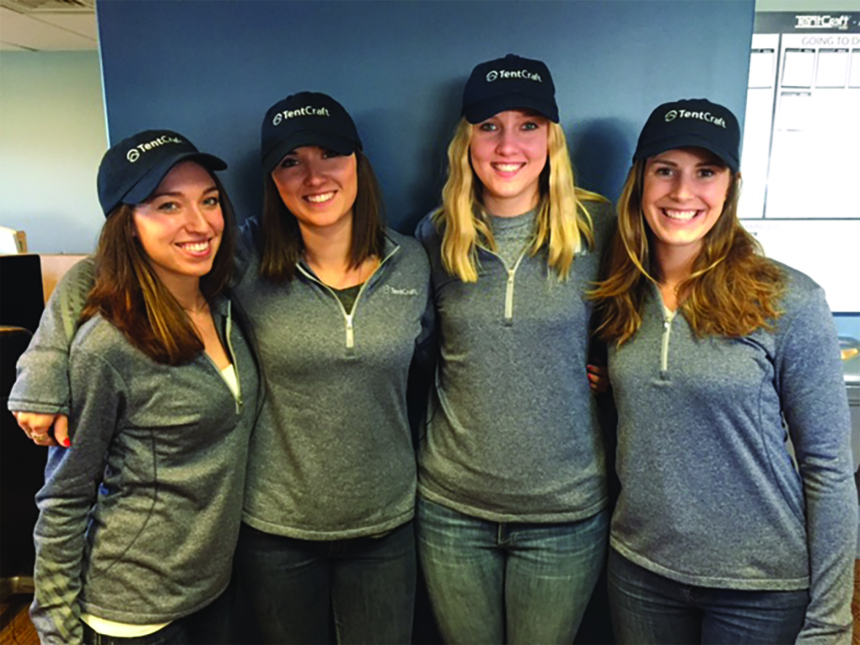 Hey There Good Lookin'!
---
Welcome to TentCraft's apparel portal, your one-stop-shop for all the latest and greatest company gear. With a culture like ours, it's only fitting that we provide top-notch apparel for you and your pals. Browse through the available products, and get ready to represent your favorite brand in true TentCraft style.
When & Where Do I Get My Stuff?
---
Once your order is ready for pickup, Kim will contact you.  All orders can be picked up from her desk here at our very own TentCraft office!  Please contact her if you have any questions at ext. 751.
It's possible that somewhere along the way we made a mistake with your order, but don't fret! If it's our responsibility, we'll take care of things lickity-split!  On occasion though, the responsibility of a mistake falls upon a customer. Please see the return policy below:
| Our Responsibility | Your Responsibility |
| --- | --- |
| Faulty Product: If the product has a hole, stains, or manufacturing defect. | Ordered Wrong Size You ordered wrong size or it did not fit to your satisfaction. |
| Placement Issue If a print is clearly crooked or off-center (>1″). | Artwork Issue Low quality print as a result of not following image requirements. (i.e. incorrect print size, resolution (DPI), color profile, or invisible pixels. |
| Incorrect Image We printed the wrong image. | Incorrect Address Provided You or your customer made an error in the address. Packages returned to us can be shipped again at the cost of the re-shipment. |
| Wrong Item Sent We sent you the wrong garment, color, or size. | Incorrect Image You selected the wrong image to be printed. |